Sad news this morning.   Malcolm Young, 64, youngest of the three Young Brothers (George and Angus) passed away this morning from compilations of his early on-set dementia. He was faced with two other massive health scares after the conclusion of the group's marathon 20-month tour in support of 2008′s "Black Ice" album. First, he was diagnosed with lung cancer, which was detected early, enabling surgeons to operate on the guitarist successfully. Then he discovered he had a heart condition.
"Today it is with deep heartfelt sadness that AC/DC has to announce the passing of Malcolm Young," AC/DC wrote in a statement.  "Malcolm, along with Angus, was the founder and creator of AC/DC. With enormous dedication and commitment he was the driving force behind the band. As a guitarist, songwriter and visionary he was a perfectionist and a unique man. He always stuck to his guns and did and said exactly what he wanted. He took great pride in all that he endeavored. His loyalty to the fans was unsurpassed."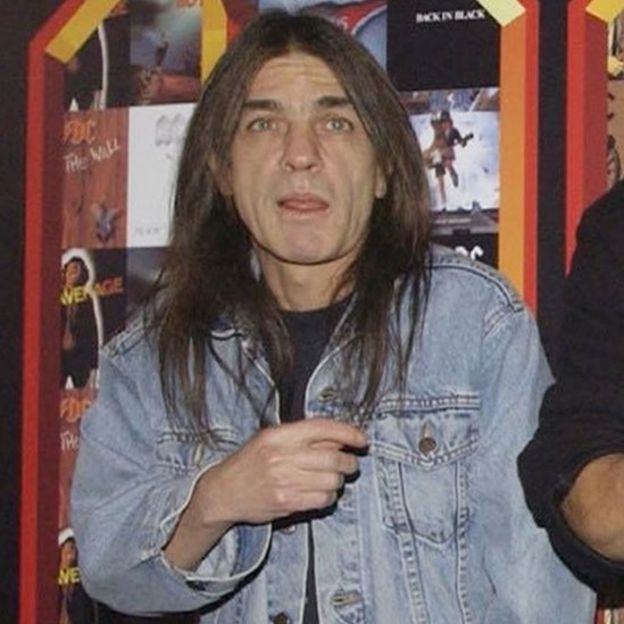 Angus Young added, "As his brother it is hard to express in words what he has meant to me during my life, the bond we had was unique and very special. He leaves behind an enormous legacy that will live on forever. Malcolm, job well done."
The Young brothers lost their older brother George Young, the Easybeats guitarist and AC/DC's longtime producer, in October at the age of 70.
In an additional statement from Malcolm Young's family, the band said that Malcolm Young died peacefully Saturday with his family by his side.
"Renowned for his musical prowess, Malcolm was a songwriter, guitarist, performer, producer and visionary who inspired many," the statement said. "From the outset, he knew what he wanted to achieve and, along with his younger brother, took to the world stage giving their all at every show. Nothing less would do for their fans."
Malcolm struggled with the onset of dementia for a period of time prior to being admitted to full-time nursing care in Sydney, Australia beginning in 2014.  Malcolm was replaced in AC/DC by Stevie Young, nephew of  guitarist Angus Young, son of George.
Mal, as he was referred to, wrote much of the band's the material that enabled AC/DC to become one of the biggest heavy rock bands, including "Back In Black", "Highway to Hell" and "You Shook Me All Night Long."  Malcolm is survived by his wife, two children and three grandchildren.
The group is estimated to have sold more than 200 million records worldwide, including 71.5 million albums in the US.

Fans and friends of Young have been posting their tributes to the popular musician on social media.
Tom Morello of Prophets of Rage and Rage Against the Machine, tweeted his thanks to the "#1 greatest rhythm guitarist".
English rock star David Coverdale, a member of the band Whitesnake and former lead singer of Deep Purple, also offered his "thoughts and prayers".
Dave Mustaine of Megadeth wrote, "I have to go…I am losing it that Malcolm is gone. I hate this…"
Ray Luzier of Korn said "R.I.P. Malcolm.. Thank you for all the decades of amazing music & for rocking so hard for us all… "
Corey Taylor of Slipknot and Stone Sour commented "No No no no no no no Damnit!"
Rob Caggiano of Volbeat said "R.I.P. Malcolm Young 1953-2017

Thanks to Rolling Stone, Blabbermouth, BBC News